ISSA INTERCLEAN Home
ISSA Wednesday Keynote: Rob O'Neill, SEAL Team 6 Member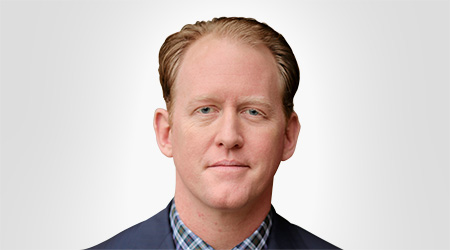 Photo courtesy of ISSA
Rob O'Neill
Former U.S. Navy SEAL
Wednesday, Oct. 26
8 a.m.
Leading a successful mission greatly depends on building a team made up of the right people, adequate preparedness, an ability to make decisions under pressure, and a keen understanding that giving up is never an option.
On Wednesday, Oct. 26, attendees of ISSA/INTERCLEAN 2016 will learn how this mantra was the driving force behind Rob O'Neill's legendary career in the U.S. military, which included serving in the mission that resulted in the death of Osama bin Laden.
O'Neill, a former U.S. Navy SEAL, will talk about his accomplished career as a highly decorated combat veteran during his keynote speech in which he will detail his views on being an effective leader, how he makes decisions, and how to operate in uncertain environments.
"When each member of an organization understands, internalizes and applies the Navy SEAL approach to effective communication, trust, delegation and preparation, the sky is the limit," O'Neill says on his website.
O'Neill helped lead more than 400 combat missions in four different war theaters. In 2012, after spending 17 years in the military, O'Neill was honorably discharged as a team leader of the distinguished unit SEAL Team 6.
O'Neill's remarkable career is highlighted by more than 50 military decorations, including two Silver Stars, four Bronze Stars with Valor and three Presidential Unit citations.
As a member of SEAL Team 6, O'Neill was part of the mission that brought bin Laden to justice in May of 2011, when he was killed during a raid of his compound in Pakistan. Several major news organizations have reported that O'Neill shot and killed bin Laden.
"Every day I was a part of SEAL Team 6, I was fortunate. I was able to go to work with people who were better than me," he says on his website.
Since leaving the military, O'Neill has supported several charitable organizations including Your Grateful Nation. The organization works to ensure that members of special operation units in the military and their families are supported through transitional services and family stabilization support. This includes executive mentoring and career placement services for veterans leaving military service and returning to civilian life.
O'Neill now works on several fronts including as a security consultant, a public speaker and a regular contributor on Fox News, as he remains focused on his passion — organizational development and leadership training as it relates to what companies throughout the nation try to accomplish each day.
posted on 8/2/2016