ISSA INTERCLEAN Home
Contribute To ISSA With Music Video, Questions For The Woz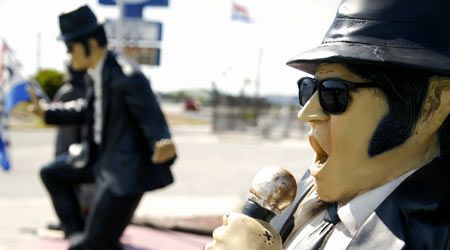 Distributors, building service contractors, in-house cleaning professionals and manufacturers attending ISSA/INTERCLEAN have some additional opportunities to have an even bigger role at the show this year.
Attendees and exhibitors can gather their teams team and make a fun music video for the "One Show" song set to the music of "Soul Man," make famous by the Blues Brothers. Submissions will be included in the official music video. This fun team building exercise will give companies and cleaning departments some great, free exposure before and during ISSA/INTERCLEAN.
See ISSA's example and submit a video here.
Attendees can also help steer the content of the final keynote address. On Friday, Oct. 28, Apple Co-founder Steve Wozniak will sit down with ISSA Executive Director John Barrett on stage for an informal Q&A "chat" and answer questions from industry professionals.
Send questions for The Woz to ISSA Director of Marketing Lisa Richter at lisar@issa.com.
posted on 8/2/2016