Xtreme Vehicle Care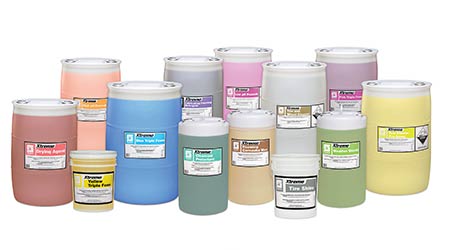 Car Wash Chemicals
Spartan Chemical Co., Inc.
Web site | Company Information
| Product Releases


Xtreme Vehicle Care is a complete lineup of products developed to meet the needs of car wash facilities. The products can be used in self-serve, full-serve conveyor and in-bay automatic facilities. The chemicals have a minimal dwell time, which accelerates wash cycles. The line includes 13 products, including presoaks, foaming detergents, drying agents, foaming conditioners, tire and wheel cleaners, bug pre-spray, foaming Carnauba Wax and more.
« Product Watch
Products for the Building Service Contractor, In-House Custodial Manager, & Jan/San Distributor
PRODUCTS BY TOPIC