T 20 Tusk Burnisher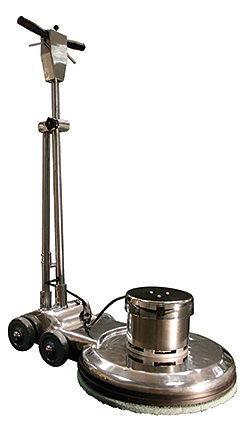 Burnisher
Tundra Equipment Co.
Web site | Company Information
| Product Releases

The T 20 Tusk Burnisher features a dual-handle tube assembly and an operator position adjustment knob to ensure ease of handle positioning for optimum control and comfort. The burnisher features a direct drive 1.5 horsepower motor to turn the pad at a constant 1,500 rpms without squeaking belts, pulleys and resonating sheet metal housings.
« Product Watch
Products for the Building Service Contractor, In-House Custodial Manager, & Jan/San Distributor
PRODUCTS BY TOPIC