SteelScour and Scrubie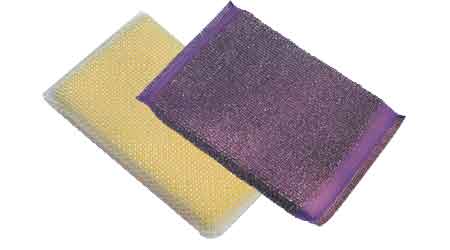 Sponges
Americo Manufacturing Co. Inc.
Web site | Company Information
| Product Releases

The company added two sponges to their product line. SteelScour is a purple woven stainless-steel scrub sponge designed to provide aggressive cleaning power. The stainless steel edges cut through grease and grime. Scrubie is a non-scratch cleaning sponge. It features an absorbent urethane sponge wrapped in a white polyester mesh for gentle cleaning.
« Product Watch
Products for the Building Service Contractor, In-House Custodial Manager, & Jan/San Distributor
PRODUCTS BY TOPIC