P-630HC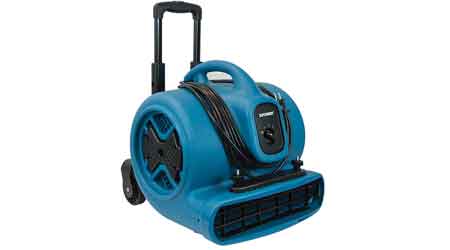 Air Mover
XPOWER Manufacture Inc.
Web site | Company Information
| Product Releases

The P–630HC air mover features a 1/2 HP motor capable of 2800 CFM, running at 5.0A. It weighs less than 20 pounds and includes a telescoping handle with wheels and a carpet clamp. Three positioning angles allow users to dry carpets, floors and walls quickly. Both the housing and motor are commercial grade.
« Product Watch
Products for the Building Service Contractor, In-House Custodial Manager, & Jan/San Distributor
PRODUCTS BY TOPIC