HealthCheck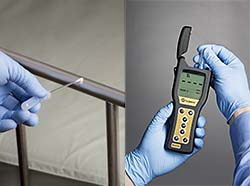 Infection Control
Spartan Chemical Co. Inc.
Web site | Company Information
| Product Releases

HealthCheck addresses infection control challenges in healthcare facilities by using CleanCheck, a web-based education and portable procedure card, in conjunction with ATP validation tools. HealthCheck is a three-pronged approach — training, validation and documentation. Data from this process can be loaded into CompuClean CMMS, which tracks compliance and identifies areas of improvement.
« Product Watch
Products for the Building Service Contractor, In-House Custodial Manager, & Jan/San Distributor
PRODUCTS BY TOPIC