Free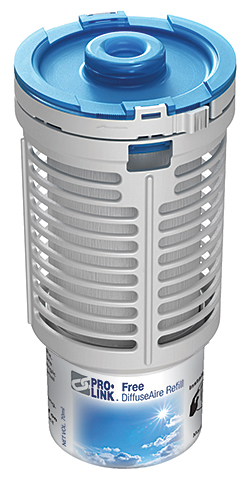 Odor Control
ProLink Inc.
Web site | Company Information

Free, a no-fragrance odor eliminator, is formulated with Ordenone, an effective odor neutralizer. The air-care product is useful in hospitals, nursing homes, schools and any facility where occupants are more sensitive to indoor air quality. The product eliminates odors on contact and is designed for use with the buying group's DiffuseAire air care dispenser.
---
SPONSOR LINKS:
Aroma Scentsations
Coordinated aromas
Experience the difference.
MARVALOSA.com
DfE Cleaner & Deodorizer with a
Distinctive Lavender Fragrance!
Clorox® Urine Remover
Tackles both urine stains and odors
Works on hard and soft surfaces
« Product Watch
Products for the Building Service Contractor, In-House Custodial Manager, & Jan/San Distributor
MOST VIEWED
PRODUCTS BY TOPIC