Focus II MicroRider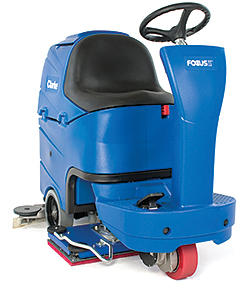 Rider Scrubber
Clarke
Web site | Company Information

The Focus II MicroRider features a compact, maneuverable design to clean areas inaccessible with larger rider scrubbers, including those with limited access or tight corners. The scrubber features either a 26-inch disc scrub deck or 28-inch BOOST scrub deck.
---
SPONSOR LINKS:
Karcher Floor Care
Innovative cleaning solutions.
Full line of floor care equipment.