Dri-Pod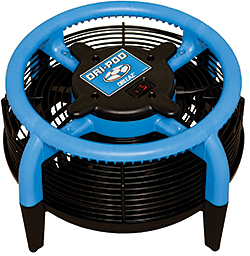 Floor Dryer
Dri-Eaz Products Inc.
Web site | Company Information
| Product Releases

With its 360-degree outlet grill design, the Dri-Pod pulls warm, dry air from above and directs it across an entire space at once — covering an area up to 10 feet across. The dryer weighs only 10 pounds, is stackable and has a circular handle for easy transport.
« Product Watch
Products for the Building Service Contractor, In-House Custodial Manager, & Jan/San Distributor
PRODUCTS BY TOPIC