Compact Quad Dispenser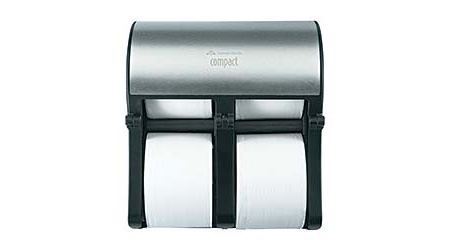 Tissue Dispenser
Georgia-Pacific Professional
Web site | Company Information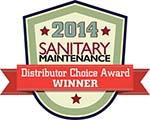 The Compact Quad dispenser holds four coreless tissue rolls — up to 6,000 two-ply sheets or 12,000 one-ply sheets between refills. The dispenser features a roll-advancing system, fits into mounting holes used for the Compact High Capacity Dispenser and mounts onto all restroom surfaces. Compact Quad features face-forward tabbing and comes in multiple colors.
---
SPONSOR LINKS:
GOJO Industries, Inc.
Discover touch free hand hygiene.
No Touch. No Problems. Guaranteed.
DISINFECTANT WIPES
Cleans, Disinfects and Deodorizes
HealthCare, Foodservice, Hospitality
Palmer Fixture
A hygienic towel dispenser that is…
Automatic, Universal, & Saves Paper
Disinfectant wipes
Solution to your disinfecting needs
Effectively cleans and kills germs
Reliable Brand
Towels, Tissues & Dispensers
FREE catalog at rbcatalog.com