Citrus Slam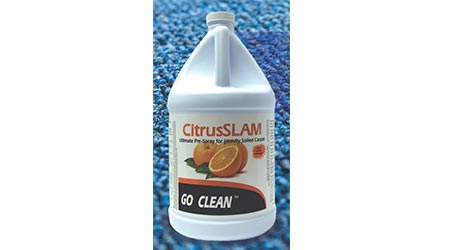 Carpet Chemical
Warsaw Chemical Co., Inc.
Web site | Company Information
| Product Releases

Citrus Slam is a concentrated, heavy-duty, high-pH carpet cleaning pre-spray for heavily soiled carpets. It is part of the Go Clean Supply line of products and is designed for high traffic, severely soiled carpet applications. The product is formulated with Citrus Solvent, as well as strong detergents, surfactants and builders to suspend and lift heavy soils and grease.
« Product Watch
Products for the Building Service Contractor, In-House Custodial Manager, & Jan/San Distributor
PRODUCTS BY TOPIC