Blizzard Wizard Ice Melt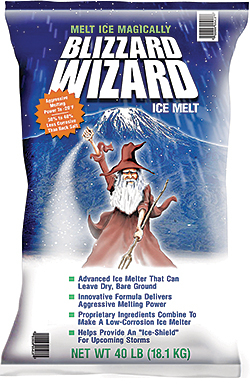 Ice Melt
International Salt Co.
Web site | Company Information
| Product Releases

Blizzard Wizard Ice Melt is a traditional ice melter encapsulated with liquid magnesium and a proprietary formula to provide an environmentally friendly product with very little dilution. The product provides aggressive melting power at extremely low temperatures while offering virtually no corrosiveness.
« Product Watch
Products for the Building Service Contractor, In-House Custodial Manager, & Jan/San Distributor
PRODUCTS BY TOPIC