Arctic ECO Green Icemelter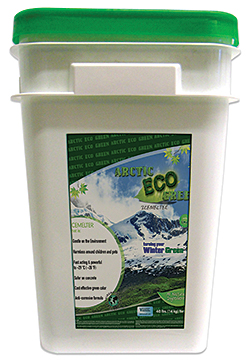 Ice Melt
XYNYTH Manufacturing Corp.
Web site | Company Information
| Product Releases

Arctic ECO Green Icemelter is available in heavy-duty 40 pound pails. The ice melter works to temperatures as low as minus 29 degrees Celsius (minus 20 degree Fahrenheit). It is manufactured using encapsulating technology and uses a multi-layered, anti-corrosive formula, which includes CMA.
« Product Watch
Products for the Building Service Contractor, In-House Custodial Manager, & Jan/San Distributor
PRODUCTS BY TOPIC