Readers Of This Article, Also View:
Reduce Cost, Improve Floor Care Equipment Productivity with Training -

Sponsored Learning
Uprights Unplugged
Battery Upright Vacuums Boost Productivity
---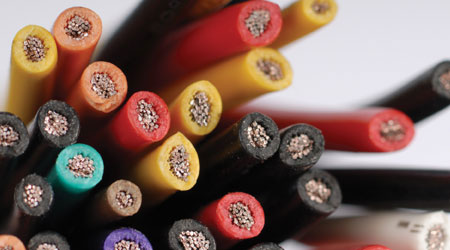 Batteries have replaced cords on a variety of janitorial equipment in the last decade. The latest tool to come untethered is the upright vacuum.

Why is the battery making its way into so many products these days?

Manufacturers say it's because lithium ion technology has finally reached an important tipping point. It now offers sufficient runtimes of 50 to 55 minutes with a shorter charge time (also about 1 hour), all with less weight and a lower price tag than in the past.

"I think most people in the cleaning industry would love everything to be cordless if it made financial sense," says Jeffrey Pease, director of commercial sales for CleanMax Vacuums, Fenton, Missouri. "We're finally reaching the crossroads where the runtimes justify spending a little more."

Buyers are often resistant to new technology, or to changes of any type to traditional tools. To prepare for these objections, manufacturers say distributors should be well versed in the many benefits of cordless uprights.

Cutting the cord from a vacuum instantly bumps a custodial department's productivity by 30 to 35 percent, which is significant, says Pease.

Why such a sizeable increase? It's largely due to eliminating cord management issues. In areas with no or limited outlets, custodians often pigtail cords together to reach an area, or they're forced to frequently plug and unplug the machine as they move from space to space.

"One of the main benefits of cordless technology is you're not tethered to the wall," says Stephanie Mitchell, director of marketing commercial for TTI Floor Care, Charlotte, North Carolina. "End users have to change outlets pretty frequently and that takes a lot of time."

Not only can it be difficult to find outlets, some facilities don't allow janitors to use outlets dedicated to computers and related technology. That often excludes all cubicles, which can make a standard 50-foot cord (or even a longer 100-foot cord) useless.

"If you're using cordless, you're able to perform your job more quickly because you're not having to go back and search for an outlet," says Mitchell.

Another common problem associated with electric vacuums, says Pease, is damage to the cord. When it or the sheathing around it is damaged, the whole thing must be replaced (not simply taped up), according to OSHA standards.

"Cords get destroyed all the time," says Pease. "They're probably the most replaced component of a vacuum."

In addition to a sizeable expense for parts and labor, cord damage also contributes to lost productivity.

"You eliminate all of those cord management issues completely by going cordless," says Pease. "And your productivity goes up tremendously."
next page of this article:
Cordless Vacuums Improve Safety
Disclaimer: Please note that Facebook comments are posted through Facebook and cannot be approved, edited or declined by CleanLink.com. The opinions expressed in Facebook comments do not necessarily reflect those of CleanLink.com or its staff. To find out more about Facebook commenting please read the Conversation Guidelines.