Retail Giant Tests Robotic Floor Equipment In Stores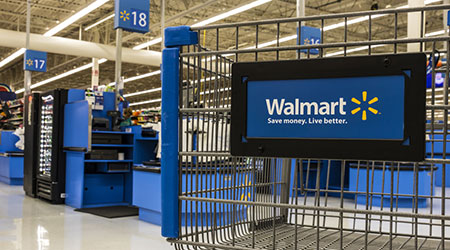 Walmart is the largest private-sector employer in the U.S., but they are always looking for ways to improves processes. The latest move was to quietly begin testing advanced, autonomous floor scrubbers during the overnight shifts in five stores near the company headquarters in Bentonville, Arkansas.

According to reports on LinkedIn, the move has raised some alarm among employees. But a Walmart spokesperson confirmed that the equipment is still being tested and only if proved successful will they consider rolling out additional machines.

The machines resemble a traditional scrubber but come equipped with technology created by San Diego-based Brain Corp.: extensive cameras, sensors, algorithms and Lidar for navigational mapping. A staff member must first drive the device to train it on a path; it can then operate largely independently, including when a store is open to customers. If a person or object gets in its way, it momentarily pauses and adjusts course.

In reports, Walmart has said it wants to automate tasks that are "repeatable, predictable and manual," giving its people more time to focus on higher-value work like customer service and selling. Superstore spokespeople say the robotic equipment will not result in a drop in headcount.

The autonomous machines are meant not as a replacement for humans but as a way to address challenges in the labor market, say reports. Many companies struggle with high turnover and difficulties in hiring janitorial staff to work third-shift positions. At retailers, typically only 20 percent of an overnight employee's job is dedicated to floor cleaning, meaning the worker could also easily be repurposed elsewhere.

But some of the cleaners on staff aren't convinced. One overnight employee commented in the article that the device didn't get close enough to the edges of some walls or could not fit in some spaces. Another bemoaned that the machines were a distraction and too many employees were frequently watching it.

Click here to read this full article and reader comments.