Distribution Survey Shows Business Conditions Improving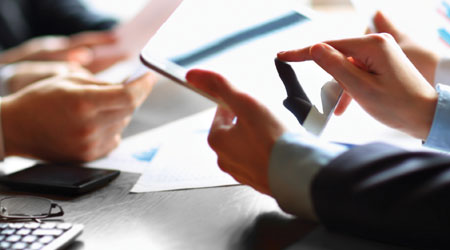 McGladrey, an assurance, tax, consulting and professional services firm, has released its 2010 McGladrey Distribution Industry Report which shows, among other things, that for the first time in three years, business conditions for distributors are improving.

According to Distribution Update, McGladrey's 2010 Manufacturing and Wholesale Distribution National Survey asked leaders of U.S.-based manufacturing and wholesale distribution enterprises to provide perspectives on the current state of their companies and industry and the strategies they are implementing to sustain or grow profitability in the coming year. Participants responded to questions pertaining to current business conditions, domestic and global business strategies, cost structure, technology initiatives, operations and other issues. The Distribution Industry Report focuses on responses from leaders in the distribution business.

"Of the 1,061 respondents included in the final survey analysis, 343 were leaders of distribution businesses," said Bob Jirsa, managing director and manufacturing and wholesale distribution practice leader in McGladrey's Mid-Atlantic practice. "Twenty-three percent of this year's distribution respondents indicated that their companies are 'thriving and growing' – a 14-percentage point uptick from last year."

Segments represented by distributors in the survey include machinery, building materials, food and beverage, and paper and related industries. McGladrey's survey found the rate of recovery is not uniform, but dependent on the industry segment in which the distributor focuses. In almost all industries, however, inventory levels were severely impacted by the recession. "In the recovering economy, with historically low inventory levels, distributors will play a key role in sourcing and delivering often scarce products through a lean supply chain," says Jirsa.

Among the findings from this year's respondents:
• While 45 percent of distributors say they expect their companies to recover this year, 31 percent say recovery will not start until 2011. Another six percent do not expect a rebound until 2012 or beyond.
• Mergers and acquisitions might be making a comeback; 28 percent of distributors said they will participate in such activity.
• An impediment to increasing sales opportunities is historically low inventory levels, which are requiring longer lead times to fill orders and replenish stock
• While international business is a proven strategic hedge against lower U.S.-based sales, this year's survey shows distributors area relying more heavily on domestic sales growth. Only 29 percent of distributors are relying on non-U.S. sales as a growth strategy.
• Domestic employment in distribution is slowly recovering. Of the 336 companies reporting their intent, 149 (44 percent) are hiring workers this, with only 6 percent expecting to expand their workforce by more than 10 percent.
• On the cost side, 71 percent of distributors expect employee expenses to rise this year. The increase, leaders say, is largely due to health care cost increases.
Disclaimer: Please note that Facebook comments are posted through Facebook and cannot be approved, edited or declined by CleanLink.com. The opinions expressed in Facebook comments do not necessarily reflect those of CleanLink.com or its staff. To find out more about Facebook commenting please read the Conversation Guidelines.