Roundtable: Answers To The Staff Shortages
Staff Retention In Today's Labor Market
---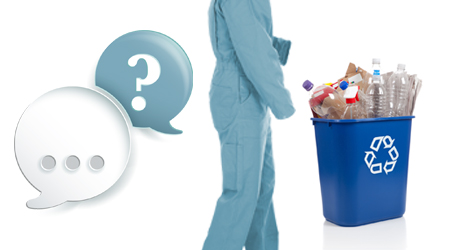 Changes to overtime regulations as well as various states' decisions to increase minimum wage have put labor issues back into the national spotlight. A presidential election that could affect everything from immigration to health insurance has added to the attention labor issues have received.

These national issues are of magnified importance to the building service contractor, who is facing an enormous labor shortage. Policies affecting labor markets very well may change in the years to come, but one thing won't: BSCs will still need to find, screen, hire and retain quality employees.

So we turned to our new Contracting Profits advisory board with questions on how that's done.


1. What recruitment incentives do frontline workers care most about: pay, flexibility, job security or is there something else?
One item that regularly is seen as a benefit is flexibility in schedule. Many of the applicants we see come through our doors are people with other part-time or even full-time jobs who are looking to supplement their income. They are attracted to some of our positions in facilities that allow them to earn some extra cash, but also allow them to come in during a certain time frame and not have a hard start time.

On the other hand, we have folks who look to our positions as a sole source of income, and, in these scenarios, pay is of course a big factor in their decision to work for our company. With this, paid time off, health and dental benefits, as well as the potential for growth are key contributors to their decision to work with KleenMark.

Another factor that is seen as an attractive reason to work with us is the independence that a cleaning position offers. Our staff members enjoy the fact that they can focus on their own area or route without a supervisor constantly watching and managing them. — Scott Stevenson, president and CEO, KleenMark, Madison, Wisconsin


In hiring frontline workers, Harvard Services Group is proud to be providing hard-working individuals with a career path opportunity and potentially achieving their dreams. We, however, are cognizant that many of our newly-hired employees may still be at an early stage in their career, and the first steps toward their dreams are largely incentivized by the pay they will receive to support themselves and their families. Employees at different stages of their careers are loyal to Harvard Services Group because of more intangible reasons, such as time-off policies, job security, engagement and opportunity. — Nathalie Doobin, owner and CEO, Harvard Services Group, Inc., Fort Lauderdale, Florida


It has been our experience that, for frontline workers, the most important recruitment incentive is pay, followed by job security/stability. Our people have families they need to support, and the pay is critical. We are finding that lately they are also expressing an interest in medical insurance due to considering the upcoming penalty impact of the Affordable Care Act. They are also looking for an opportunity to grow. — Laurie Sewell, president and CEO, Servicon Systems, Inc., Culver City, California
Recruitment for frontline service employees can differ for those seeking part-time versus full-time employment. In our company, like most BSCs, we have a mix of both. Part-time employees are initially recruited first by pay and second by flexibility. Full-time employees, however, are looking for reputation of the company they are working for and benefits associated with full-time work. At Varsity, employees working over 30 to 40 hours a week receive paid vacations, 401K with 4 percent matching benefits, and individual health premiums paid by the company. For both part- and full-time employees, I believe the best incentive for recruiting is the opportunity to work with people you know, family members and friends. Good employees make the best recruitment incentive to bring quality people into our company. — Eric Luke, president and CEO, Varsity Facility Services, Salt Lake City


For the worker, pay and benefits are the most important. — Paul Senecal, managing partner, AffinEco, Bridgeport, Connecticut
next page of this article:
How To Hire Loyal Employees
Disclaimer: Please note that Facebook comments are posted through Facebook and cannot be approved, edited or declined by CleanLink.com. The opinions expressed in Facebook comments do not necessarily reflect those of CleanLink.com or its staff. To find out more about Facebook commenting please read the Conversation Guidelines.