Readers Of This Article, Also View:
Reduce Cost, Improve Floor Care Equipment Productivity with Training -

Sponsored Learning
31 Questions To Increase Revenue
---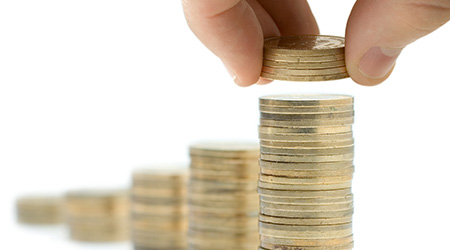 The more we communicate with customers and prospects, the more we sell.

The more that people hear from us, the more they buy from us. (The opposite is also true, the less they hear from us, the less they buy.)

Most of the communications in my system of revenue growth are questions. I teach the customer-facing people at my clients' companies to ask these questions regularly, systematically.

Here are 31 questions you can ask yourself, customers and prospects to grow your sales.


Questions To Ask Yourself
1. How do I help my customers and prospects? (If you don't know, ask them, they'll tell you.)

2. Is my material — website, brochures and even personal emails — about my products and services, or about how I help my customers?

3. Am I asking for the business every time it is discussed? Am I pivoting to the sale at every opportunity?

4. Because my customers can feel my attitude, am I bold, confident and positive during every sales conversation?


Questions To Ask Your Customers
To increase order size annual sales:

5. Did you know we also do x? Are you aware we do y? Most people don't know we do z…

6. What percent of your business on this product or service would you guess we have? How do we increase that by 10 percent or 20 percent? (It's a small increase for your customer, but for you it adds up in a hurry across 10 or
20 customers.)

7. What are you working on these days that I can help with?

8. Just checking in, how are you? What's new?

To get testimonials:

9. What are some of your favorite things about working us?

10. How does working with me help you?

11. Does working with us save you time? How much time approximately?

12. Do you think working with us saves you money? Talk about that please.

13. Do we help you make money? How so?

14. Do we help you look good to your customers? How?

Note: None of the questions above mention the word testimonial, which is stressful and uncomfortable. You're just asking people for their feedback. Just like having a drink with a friend.

To utilize testimonials:

15. We have a customer similar to you, may I show you what they have to say about us?

16. Here's what some customers like you have to say about us. Now can I help you this way, too?

To ask for referrals:

17. Who do you know like yourself who would benefit from working with me like you do?

18. What colleagues do you work with at your company who I can help like I help you? I'd like to help your company more.

19. Who do you know outside your firm — either suppliers or customers — who I can help like I'm helping you? I'd like to make you look good.

Note: I don't mention the word "referral" in any of these. That's another stressful word. Further, the key to actually getting an answer to these questions is silence. Ask the question, then stop talking and listen. Do not speak first. Let the person think and answer your question. You've been thinking about asking for this referral for a long time, but your customer has not.

To pivot to the sale and close the business:

20. Shall we write it up?

21. Would you like to add to this order, or shall we write it up separately?

22. Cash or credit?

23. We have that in stock, shall we get it out in today's shipments?

24. Looks like we only have one (or a few) left — want it?

25. Will you be writing a check or financing?

26. Sound good?

27. How many would you like?

28. We've had a lot of interest in those, would you like to lock them?

Note: Once again, the key here is silence. Ask and wait. Don't talk first. Let the customer think. They're adults, tell them you're interested in their business, in helping them, and then let them answer your question.

To follow up on quotes and proposals, when there is no response — to be sent in succession:

29. Did you get the quote I sent yesterday after we talked? These things tend to get picked off by spam filters … Let me know if it got to you.

30. It's been a few days and I haven't heard from you about the quote I sent. Where are you at on this?

31. Just one final check-in on that quote we discussed, as you haven't responded to my follow-ups. I want to make sure I'm not dropping the ball on this. Do you still want it? Please let me know within 24 hours, as the quote is expiring.

Ask these questions throughout your day. They don't have to be exactly these questions either. Make them your own. And, in fact, own them. Then enjoy all the additional revenue that you generate.

Alex Goldfayn runs The Revenue Growth Consultancy which helps companies and sales departments grow revenue quickly and easily by implementing a system of simple communications techniques, like these questions. To discuss growing your business in this way, email alex@evangelistmktg.com or call Alex at 847-459-6322.

His latest book, "The Revenue Growth Habit," was named the 2015 Sales Book of The Year by 800-CEO-Read. It can be purchased on Amazon.
Disclaimer: Please note that Facebook comments are posted through Facebook and cannot be approved, edited or declined by CleanLink.com. The opinions expressed in Facebook comments do not necessarily reflect those of CleanLink.com or its staff. To find out more about Facebook commenting please read the Conversation Guidelines.