Cleaning: Green Cleaning

---
EDITOR'S NOTE
New Year's Resolution: Become A Green Distributor
By Dan Weltin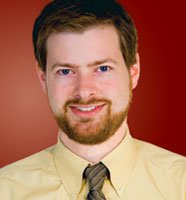 Like many of you — on December 31st — I toasted in the New Year with a glass of champagne while the ball dropped in New York City. I'm not the kind of person who makes New Year's resolutions and I'm not exactly sure what 2008 will mean for me yet (other than more home remodeling projects).
With my fate uncertain, I started to wonder what 2008 will mean for business owners and one thing seems certain: "green" initiatives. The green movement doesn't seem to be petering out anytime soon and, if anything, it will only gather more steam in the New Year. According to
Entrepreneur magazine
, green business initiatives are predicted to be one of 2008's top trends. For jan/san distributors, this means that its time to accept green cleaning.
Green cleaning hit a milestone in 2007. Illinois became the second state to pass statewide legislation requiring green cleaning in schools. An abundance of cities — ranging from Los Angeles to Greensburg, Kan. — passed their own green requirements last year, as well. Further proof of green's impact came when House of Representatives Speaker Nancy Pelosi and Majority Leader Steny H. Hoyer announced their plan in April to "green" our Nation's Capitol.
Your customers will either choose to green their cleaning programs or be forced to by the mounting legislation. They will turn to their distributor for education about green products and certifications. How prepared will you be?
If you're not green savvy already, make it your New Year's resolution to start preparing now. Otherwise, you can expect your customers' resolution for 2008 to be "find a new distributor."
posted on: 1/1/2008