new volatile organic compound (VOC) compliant herbicides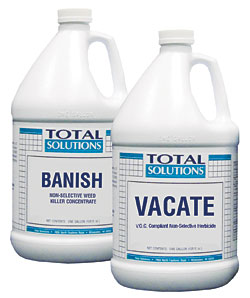 Herbicides
Athea Laboratories Inc.
Web site | Company Information
| Product Releases

The new volatile organic compound (VOC) compliant herbicides include Vacate and Banish. These non-selective herbicides offer total kill control over a wide variety of annual and perennial weeds and grasses. They also offer residual action, making them effective for long lasting weed control.
« Product Watch
Products for the Building Service Contractor, In-House Custodial Manager, & Jan/San Distributor
PRODUCTS BY TOPIC