Safe Step Pro Series 750 Magnesium Chloride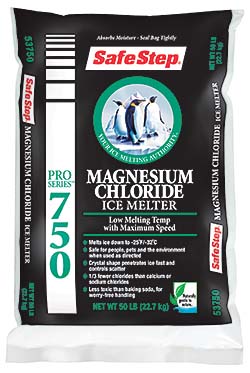 Ice Melt
North American Salt Co.
Web site | company information

The Safe Step Pro Series 750 Magnesium Chloride ice melt has been awarded the EPA's DfE label. The label indicates that the product is safe for people, pets and vegetation when used as directed. It is 100 percent magnesium chloride hexahydrate and melts ice in temperatures as low as minus 25 degrees Fahrenheit.
---