Hydroxi Pro Force D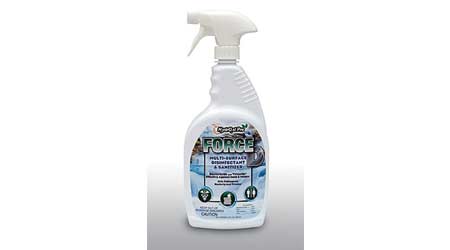 Disinfectant
Core Products Co. Inc.
Web site | Company Information
| Product Releases

The HydrOxi Pro Force D is a hospital-grade, patented, ready-to-use disinfectant that is effective in killing 99.99 of bacteria, viruses and fungi found on pre-cleaned, non-porous, non-food contact surfaces. Users can spray the surface and walk away, or the product may be used in conjunction with a microfiber cloth after it has been on the surface for the recommended dwell time.
« Product Watch
Products for the Building Service Contractor, In-House Custodial Manager, & Jan/San Distributor
PRODUCTS BY TOPIC