Bed Bug and Lice Killer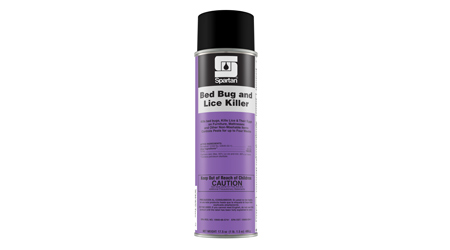 Pest Control
Spartan Chemical Company, Inc.
Web site | Company Information
| Product Releases

Bed Bug and Lice Killer, an EPA registered, aerosol product, controls pests for up to four weeks. It is designed for use on furniture, mattresses and other non-washable items. The aerosol is effective against bed bugs, lice and louse eggs.
« Product Watch
Products for the Building Service Contractor, In-House Custodial Manager, & Jan/San Distributor
PRODUCTS BY TOPIC