Armadillo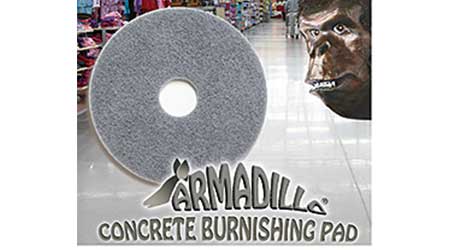 Floor Pad
ETC of Henderson Inc.
Web site | Company Information
| Product Releases

Armadillo is an ultra-high-speed burnishing floor pad that is specially designed for concrete. The pad is constructed as a 1-inch premium floor pad with an aggressive bond that contains no dyes to transfer color to the concrete floor. The pad can be used on both sides and with any burnisher, including propane models.
« Product Watch
Products for the Building Service Contractor, In-House Custodial Manager, & Jan/San Distributor
PRODUCTS BY TOPIC